Meanotech Drops
A potent formula that contains melanin inhibitors and antioxidants, and helps prevent pigmentation while revising uneven skin tone, dark spots, and pigmentation. This product is a must-have tool for all hyperpigmentation treatments.
Deep Pore
A non-alkaline cleanser with white oak bark, yucca and aloe extract that remove make-up, dirt and dead skin cells without drying. Deep Pore clears pores while cleansing the skin at the same time. Suitable for both men and women with normal to oily skin, congested, acne-prone skin and darker skin tones. The perfect cleanser to abolish blackheads and skin eruptions.
Beta Gel
Beta Gel is a DMK signature formula designed to address reactive, irritated, or traumatized skin. The formulation contains Beta-Glucan, a stimulator of the Langerhans cells which initiate the immune and reparative functions of the skin. Thus, making Beta Gel an excellent aid in the treatment of traumatized skin, abrasions, damage and trauma, burns, oxidative stress, premature aging, acne, rosacea, immunocompromised individuals, smokers, eczema/psoriasis, or any red and inflamed or irritated skin.
Herb & Mineral
Herb & Mineral is a polarized spray that contains over 98% cold water soaked herbs. It aids in transepidermal delivery, infusing a multitude of vitamins, minerals, trace elements, and water. This could be thought of as the "vehicle" that carries the nutrients.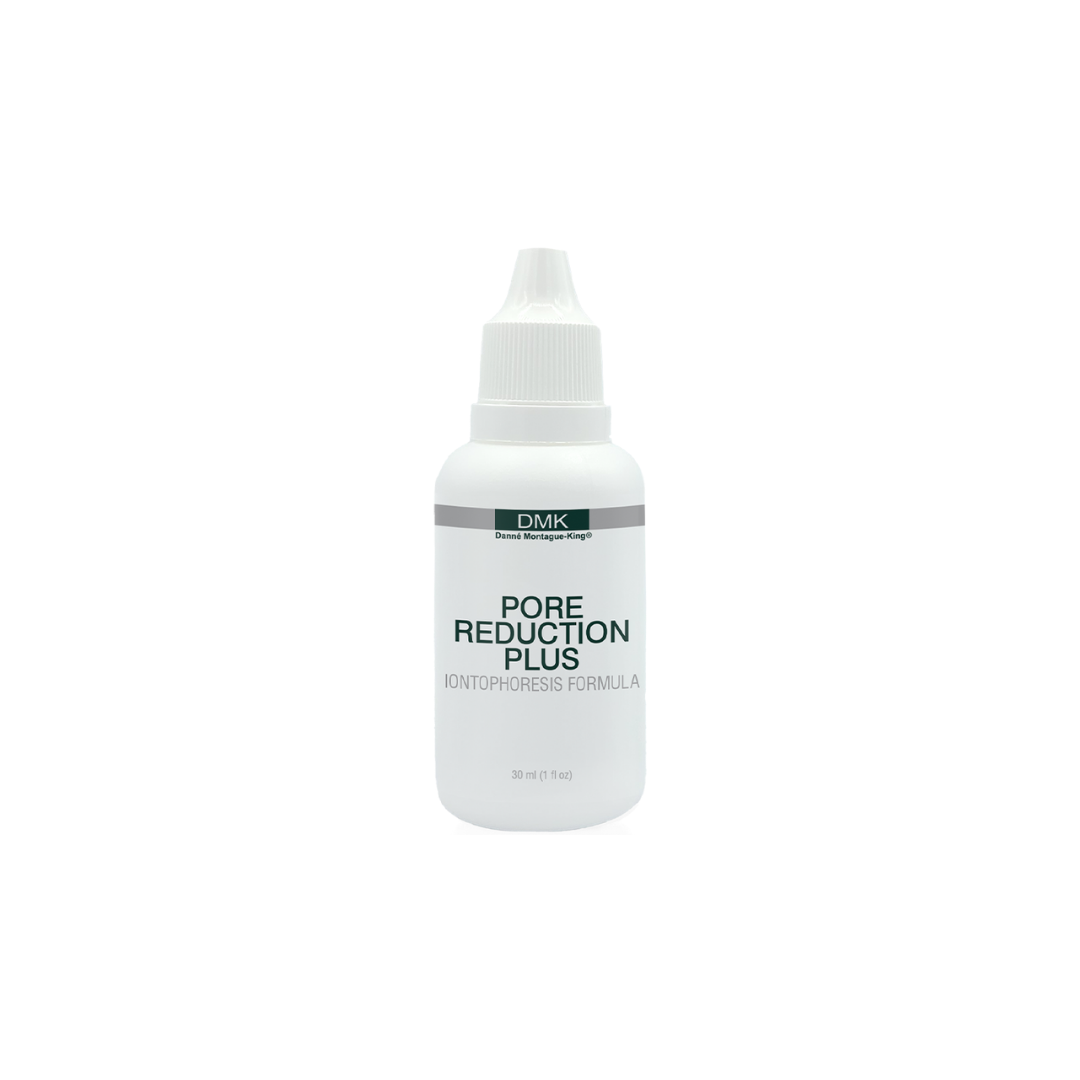 Pore Reduction Plus
Pore Reduction Plus is designed to visibly reduce pores without stripping the skin of natural oils or causing an increase in oil production. The solution helps to clear the pores and allows them to refine naturally minimizing the appearance of open pores. Suitable for acne, congested skin, reactive and inflamed skin.
Revitosin
DMK's signature skin revision formulation. Revitosin contains a blend of Vitamin A derivatives aimed to regulate cellular turnover and encourage healthy skin. It is recommended for those who suffer from premature aging, acne, pigmentation, scarring, and clients undergoing a professional skin revision program.
Enbioment Cleanser
This pH-neutral cleanser effectively cleanses the skin and acts as a prebiotic to help remove excess colonies of bad bacteria without stripping the skin of all its good bacteria.  This provides the proper environment for establishing and maintaining a healthy microbiome.
Enbioment Mist
Microbiome System – Probiotic Delivery Restoring Spray. DMK Enbioment™ Mist is a conditioning spray that acts as a prebiotic to establish the proper environment and provide the nutrients necessary to rebuild good bacteria on healthy skin.
Enbioment Serum
DMK MD Enbioment™ Serum is a probiotic emulsion that reintroduces healthy bacteria and encourages the re-establishment of existing healthy bacteria essential to maintaining skin health.  By rebalancing the skin's microbiome, we help ensure the skin's immune and mechanical barrier functions are optimal.